Expert Carbon Fiber Molding Services Since 2000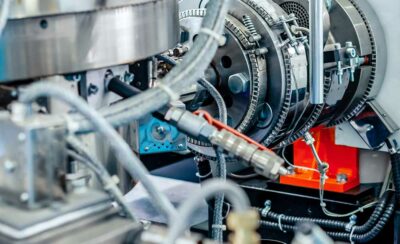 Few materials have more applications than carbon fiber. It has exceptionally high strength, light weight and low cost when compared with steel, aluminum and other metals. At VOGE Composites LLC, we help entrepreneurs, established business and others actualize the potential of carbon fiber.
In working with us, you have an international network of premier manufacturing facilities, raw material suppliers and engineering teams available to collaborate on your project. The esteemed relationships we have developed with these entities ensures your order is completed with precision and speed. Our experienced professionals can strategize and implement the ideal solution to take your product from the drawing board to the marketplace.
Lightweighting is the concept of incorporating carbon fiber components into the design of products that traditionally would have been constructed with metal. You can enhance performance while reducing weight using this technique. Automotive manufacturers were some of the first to lightweight. In doing so, they reduced stress on the engine and increased gas mileage. Now everything from power tools to surgical equipment take advantage of this method.
Injection Molded Carbon Fiber
Injection molded carbon fiber items provide designers with unprecedented flexibility. In this process, your mold is fortified with fiber, before molten composite material is introduced. Using this method, you can create carbon fiber objects of any size and with complex features like threads and gears. These items outperform their metal predecessors in impact strength, chemical resistance, rigidity and other critical benchmarks.